Help Bad Bad Man Find His Wife's Killer!
Move over Flat Stanley, here comes Bad Bad Man!
He's on a worldwide search for his wife's killer. Download and print the image below, or this Bad Bad Man Cut and Play PDF, and surprise us with your #badbadman pics s on Twitter and Facebook. The best pic wins a cool prize from the band!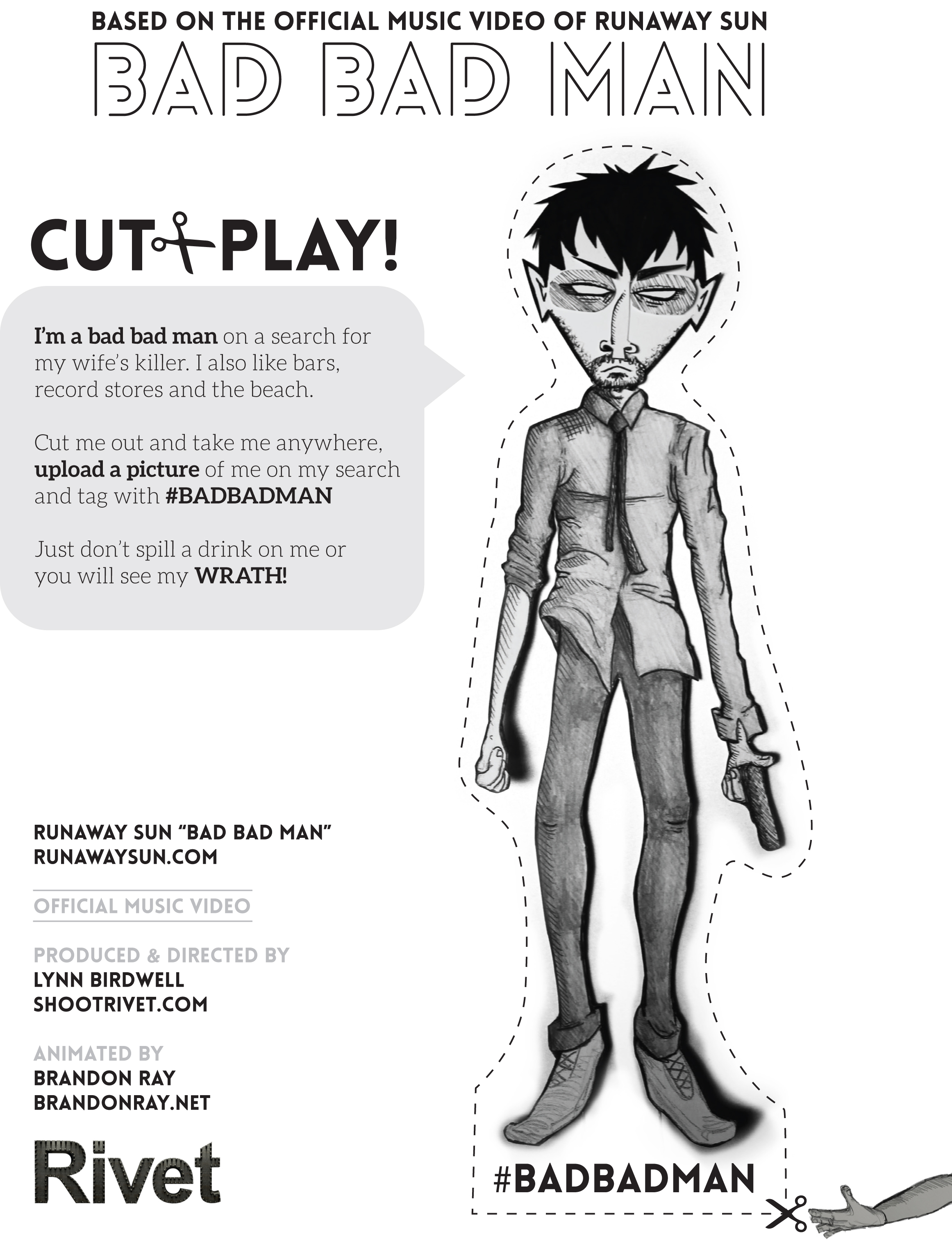 Catch the World Premiere of the Bad Bad Man music video March 28 at Buffalo Bayou Brewing Company